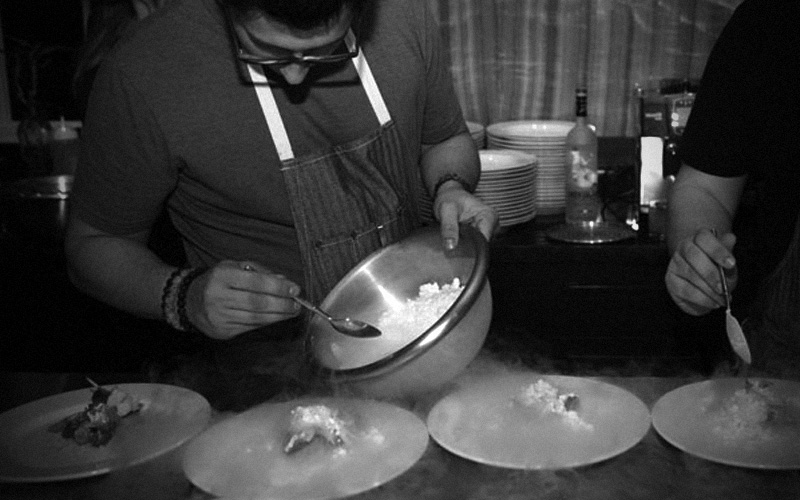 April 8, 7-11pm
Spend an evening at Dimensions Variable and experience the culinary delights by one of Miami's hottest chefs—Giorgio Rapicavoli of Eating House in Coral Gables. Enjoy cocktails by 42BELOW Vodka, wine by Betts & Scholl and music by Romulo Del Castillo of Schematic. Tour the founder's studios and meet the artists. Take part in a silent auction with more than 18 works by artists from Miami and New York.
All proceeds will benefit the artists, Dimensions Variable and SITE95.
For more information, please contact dv@dimensionsvariable.net, info@site95.org or call 305 606 0058.
A special thanks to Lina Hargrett for organizing this event and to Debra and Dennis Scholl for their wine donation.
Tickets are $100 per person
To purchase tickets to this intimate evening with chef Giorgio Rapicavoli and the silent auction, please click the button below. Places are limited, so reserve your seat at the table today.

Donating Artists
Wayne Adams, Bhakti Baxter, Loriel Beltran, Jenny Brillhart, Domingo Castillo, Felecia Chizuko Carlisle, Lynne Golob Gelfman, Karen Heagle, Jiae Hwang,Catalina Jaramillo,Kelley Johnson, Antoine Lefebvre, Ruben Millares, Gean Moreno & Ernesto Oroza, Christina Pettersson, Alexandra Posen, Cristina Lei Rodriguez, Carolyn Salas, Magnus Sigurdarson, Odalis Valdivieso, Antonia Wright, Agustina Woodgate, and George Sanchez Calderon
View artworks! BID NOW! To bid by proxy please email info@site95.org
Event Sponsors