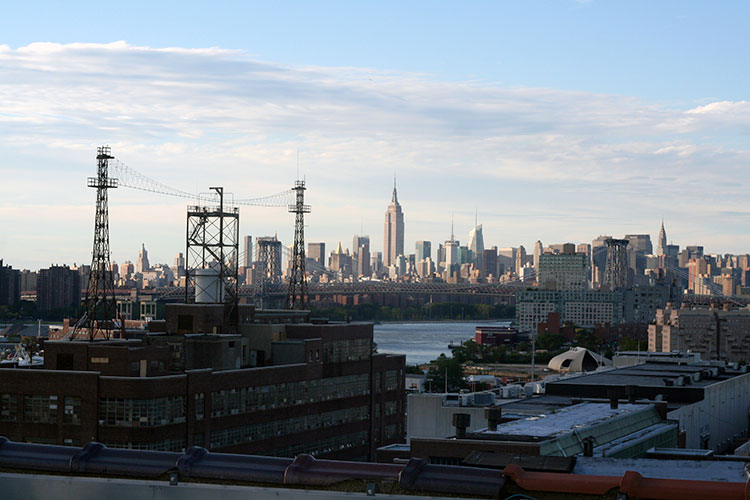 Studio Visit, Conversation and Special Performance at Sweatshop Studio.
Sweatshop Studio, 47 Hall Street, elevator 8, 7fl. (Between Flushing Ave and Park Ave), Brooklyn, NY 11205, Brooklyn, NY
March 22, 2014, 5-9 pm with a special performance by Maria Hupfield and Patrick Mohundro
$10 Suggested Donation
Email info@site95.org for further details. View images on Facebook here.
Participating artists: Guy Ben-Ari, Lili Chin, Mark Joshua Epstein, Michael Gaillard, Maria Hupfield, Esteban Jefferson, Jason Lujan, Pooneh Maghazehe, Mikail Mishin, Patrick Mohundro, Julie Ann Nagle, Anna Plesset, Adam Parker Smith, Kirk Stoller, Naama Tsabar, Leah Wolff, Raphael Zollinger
Guy Ben-Ari (born 1984 in Tel-Aviv, Israel) lives and works in New York City. He is a current Artist-in-Residence at the NARS Foundation, New York, and recently was a 2012-2013 Artist-in-Residence at the LMCC Workspace Residency. Ben-Ari received his MFA from Columbia University's School of the Arts in 2011, and his BFA with honors from Bezalel Academy of Art and Design in Jerusalem in 2009, where he received the Presser Award for Excellence in Painting. In 2008, Ben-Ari was selected for the Exchange Program for Merit Students to study Painting at the Slade School of Fine Art, UCL, London. Recent solo exhibitions were held at Scramouche, NY, Vox Populi in Philadelphia, and Hamidrasha Gallery in Tel-Aviv. Ben-Ari's work has been featured in exhibitions in New York City at 6–8 Months Project Space, Thierry Goldberg, NADA art fair with Artis, Fisher Landau Center for Art, and SculptureCenter.
Lili Chin is an artist based in Brooklyn, NY. Combining installation, video and sculpture, her work focuses on nature and architecture to explore rituals in time, bridging contemporary and ancient ideas about the quotidian sublime. She attended the Skowhegan School of Painting and Sculpture and holds an MFA from the University of California, San Diego. She has participated in several international residencies, including the Swatch Art Peace Hotel in Shanghai. Her work has been exhibited internationally in New York, Ecuador, Beijing, Shanghai, Mexico City and more. She also curates programs in New York City.
Mark Joshua Epstein is a Brooklyn based artist working primarily in painting and collage. Currently Epstein's work is included in "Where History and Progress Meet" at the West Chicago City Museum. In early March 2014 Epstein will show a group of new works at VoltaNY for Vane Gallery, Newcastle UK. Epstein also recently had a solo exhibition entitled "I can't remember where I live…" at Illinois State University. In 2012 Epstein was awarded an Alumni Traveling Fellowship from the School of the Museum of Fine Arts, Boston to research traditional textile and tile motifs in Turkey and Tajikistan.
Michael Gaillard was born on the island of Nantucket, MA and has lived in New York City since 2004. He received his MFA from Columbia University in 2010, a Post-Baccalaureate Certificate from the School of the Museum of Fine Arts, Boston, in 2007, and his BA from Stanford University in 2003. His work is featured in The Collectors' Guide to New Art Photography, Volume II. Michael's first solo exhibition in New York was entitled Contingencies at Scaramouche. He has been included in group shows in Spain and Italy, and has a solo exhibition every year on Nantucket Island.
Maria Hupfield, currently based in Brooklyn New York is of Anishnaabe (Ojibway) heritage and a member of Wasauksing First Nation, Ontario Canada. She is a recipient of the 2013 Joan Mitchell Foundation Painters and Sculptors Grant and has shown at the New York Museum of Art and Design. She is a participant in the 2014 AIM Program Bronx Museum and Winter Workspace Program Glyndor Gallery Wave Hill 2013. Her three part performance intervention "Artist Tour Guide" was recently commissioned by the Smithsonian National Museum of the American Indian NY.
Esteban Jefferson (born 1989 in New York City) currently lives and works in New York City. He received his BA from Columbia University in 2011, and since then has participated in group shows in New York. His work mostly takes the form of drawings and paintings, sometimes incorporating notebooks and other written aspects into the work. He is currently working on a group of large scale paintings that address issues of race and class in New York, as well as a book of small abstract drawings that relate to the same topics.
Jason Lujan is originally from Marfa, Texas and has lived in New York City since 2001. His previous exhibitions and performances include Fancy Dance Good Luck Lion at the Heard Museum, Phoenix, AZ; and Smithsonian National Museum of the American Indian, NY, NY; the Continental de Artes Indígenas Contemporáneas at the Museo Nacional de Culturas Populares, Mexico City; and Summer Burial, a solo exhibition at the Museum of Contemporary Native Art in Santa Fe. His work is invested in language and motif to create a hybridization of traditional and contemporary elements, often drawing from Native American and Asian cultural allegories.
Pooneh Maghazehe was born in Brooklyn, NY and grew up in Levittown, PA.  Maghazehe earned an MFA from Columbia University in 2011, an MS in Interior Architecture from Pratt Institute, and a BS in Behavioral Sciences from Penn State University. Select exhibitions and performances include the ICA Philadelphia, ZKM Institute for Art and Media, ICA Portland, DePaul University Museum, Beijing 798 Biennale, 247365, Newark Penn Station, and most recently Torrance Shipman Gallery.  Select publications include The New York Times, Art Asia Pacific Magazine, Art Map Magazine, Contemporary Practices, Guernica Magazine, 1 Magazine and Flaunt Magazine. Maghazehe lives and works in Brooklyn, NY.
Mikhail Mishin is a Russian born NYC based multimedia artist. He often drives his inspiration from the minimum. His work challenges viewer's sensibility to the obvious. He unconsciously trace the formula of puzzling together ambiguous meaning of mediocrity juxtaposed with the  context of physical space or language. His material list includes rather unconventional materials such as dust or air.
Patrick Mohundro lives and works in Brooklyn, NY. He is from Michigan's Upper Peninsula, receiving his BFA in 2007 from Kendall College of Art and Design (Grand Rapids, MI). Mohundro has conducted projects internationally (Colombia, Mozambique, South Africa) and exhibited throughout the United States, receiving awards such as Lower Manhattan Cultural Council's Swing Space Residency (2011), the Salem Art Works' Artist-in-Residence Fellowship (2012), and St. Nicks Alliance's Arts@Renaissance Studio Residency (2013).
Julie Ann Nagle received her BFA from the Cooper Union and completed her MFA in Sculpture and Extended Media at Virginia Commonwealth University in 2009.  She has completed residencies at the Skowhegan School of Painting and Sculpture, the Museum of  Fine Arts Houston Core Program, Sculpture Space, Franconia Sculpture Park, the MacDowell Colony, Seven Below, and AirSpace at Abrons Art Center.  Nagle currently lives and works in New York.
Anna Plesset is a painter based in Brooklyn. Plesset received an MFA in painting from the Rhode Island School of Design in 2011 and has participated in numerous residencies including the Terra Summer Residency Program in Giverny, France and the AIRspace Program at the Abrons Art Center in New York. Recent exhibitions include 'White House' at Galerie Clemens Gunzer, Zurich, Switzerland (2013); 'Jew York' at UNTITLED and Zach Feuer Gallery, New York (2013); 'The Wall' at Marlborough Chelsea, New York (2013); and 'Observe, Notice, Understand' at the Horticultural Society of New York (2013). Plesset's 2013 solo show, 'A Still Life,' at UNTITLED was written about in Artforum, Frieze Magazine, Modern Painters, The New York Times and Time Out.
Adam Parker Smith is a New York based sculpture and installation artist.  He received his BA from the University of California at Santa Cruz and his MFA from Tyler School of Art.  Smith has attended the Skowhegan School of Painting and Sculpture, Sculpture Space, Bemis, Djerassi, Jentel, and Atlantic Center for the Arts.  His work has been shown widely in the USA as well as internationally at Urbis, Manchester, England, Nordine Zidoun, Luxembourg, Ever Gold Gallery San Francisco, La Montagne Gallery, Boston, Parisian Laundry, Montreal, Galerie Sho Contemporary, Tokyo, the Times Museum, Guangzhou, China, and the Maraya Art Centre, Sharjah, UAE.  Smith's work has been written about in New York Times, San Francisco Chronicle, Art in America, Beautiful Decay, The Village Voice, ArtForum.com, Modern Painters, Art World, White Wall Magazine, The Boston Globe and The New York Post.
Kirk Stoller is sculptor who is interested in narratives that are created when things are placed on or near one another. He received his MFA from UC Berkeley in 2004 and a host of residencies since then including the Edward Albee Foundation in 2012, the 2010-2011 recipient of the Marie Walsh Sharpe Art Foundation Studio Residency, and the MacDowell Art Colony in 2008. He is represented by Romer Young Gallery in San Francisco and has had solo shows in New York City and Berlin. He maintains a studio practice in both Brooklyn and San Francisco and recently started a project called c2c project space. Its mission is to foster a discussion of the similarities and differences of art creation in the two cities in which he resides, by bringing artists from each, together, to install two person shows.
Naama Tsabar (b. 1982 Israel) lives and works in Brooklyn, New York. Tsabar has held solo exhibitions at the Tel Aviv Museum of Art, Israel, the Herziliya Museum for Contemporary Art, Israel, 2006, Thierry Goldberg Gallery, NY, Dvir Gallery, Israel, and Pianissimo Gallery, Milan. Selected group exhibitions include: "Greater New York," MoMAPS1, The Bucharest Biennale for Young Artists, "Volume(s)," Casino Luxembourg, "Closer," Spinello Projects, Miami, "Uncommon Places," ExtraCity, Antwerp, Belgium, and "History Of Violence" at the Haifa Museum, Israel. Tsabar is a two-time recipient of the America-Israel Cultural Foundation grant (2005 and 2009), a 2010 Artis grant recipient, the 2009-2010 recipient of the Joan Sovern Award from Columbia University, and 2012 Grantee of The Rema Hort Mann Foundation Award. Tsabar's work has been featured and reviewed in publications including ArtForum, ArtReview, The New York Times, New York Magazine, ArtAsia Pacific and Fader Magazine.
Leah Wolff (born 1984 in Cleveland, Ohio) is a visual artist living and working in New York. Wolff earned her BFA (2006) with honors from Rhode Island School of Design. She received her MFA (2011) from Columbia University's School of the Arts where she was awarded the Neiman Fellowship Award. Her sculptures, drawings and installations have been featured in three solo shows and many group exhibitions internationally and throughout the U.S. Her most recent solo show "It's been Hours" at Scaramouche, New York, was featured as a recommended show on the SculptureCenter Blog.
Raphael Zollinger (b. Johannesburg, South Africa) received his BFA from Pratt Institute and his masters degree from ITP, Tisch School of the Arts, NYU. His work has has shown both nationally and internationally most recently in at Lu Magnus, White Box Gallery and Rush Arts Gallery in NY, Vox Populi gallery in Philadelphia, Ballroom Marfa in Texas, the Jersey City Museum and Grounds for Sculpture in NJ, La Sapienza University in Rome, Italy and the Limlip Museum, Korea. In 2002, he received a fellowship to attend the Skowhegan School of Painting and Sculpture and returned as the Sculpture Associate from 2007-2010, and the Atlantic Center for the Arts in 2011. Raphael currently Teaches at SUNY Purchase, and has lectured at Pratt Institute, School of Visual Art, Skowhegan School and the Yale Norfolk School. In addition, Raphael has work in the permanent collection of Richard Meier, On Prospect Park and Pratt Sculpture Park. He currently lives and works in Brooklyn, NY.