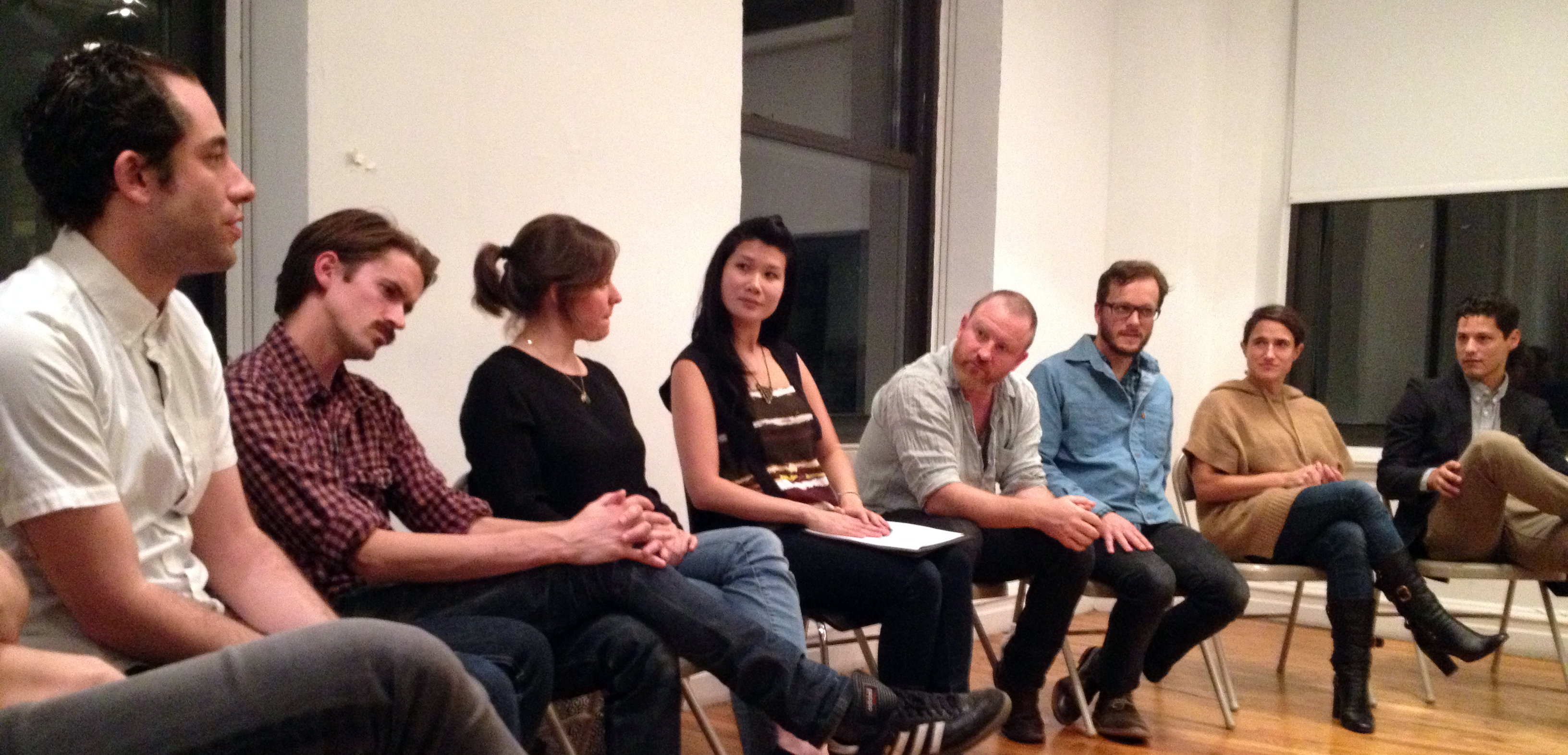 site95 is pleased to present "Dead in August," a group exhibition organized by Meaghan Kent and Sara Maria Salamone. "Dead in August" is part of a multi venue project that uses additional spaces in New York to create in depth exhibitions highlighting emerging New York based artists. The exhibition will be held at NYCAMS, New York Center for Art and Media Studies, New York. Artists include: Nils Folke Anderson, Agnes Barley, Jude Broughan, Matthew Brownell, Peter Demos, Nathan Dilworth, Roberto Carlos Lange, Francesco Longenecker, Christian Maychack and Alexandra Posen. A panel discussion moderated by Andrea Hill will be held Thursday, October 25 at 6:30pm.

This exhibition will feature work by a diverse group of 10 New York based artists whose practices all focus in the realm of abstraction. Interwoven with art historical references and ideologies, the sculptures, paintings, mixed media and site-specific installation aim to spark multi-disciplinary discussions with varied readings relating to contemporary themes in abstraction. These ten artists works are triggered initially with form and geometry, appropriation, the reduction of the representational, and interaction with art as object. Through the use of abstraction, these artists consider current influences and method making strategies in creating highly complex and engaging work.
Andrea Hill is the director and managing editor of Paddle 8. Hill began her art career at Phillips de Pury & Company in private sales and collections working with individual and corporate clients. Since July 2010, she has been an independent curator and worked with public art initiative Smart Spaces and produced exhibitions at Wesleyan University, Gasser/Grunert Gallery and organized video art festivals and events in the greater New York area. She received a BA in Art and English from Yale University and a Master in International Affairs from Columbia University.