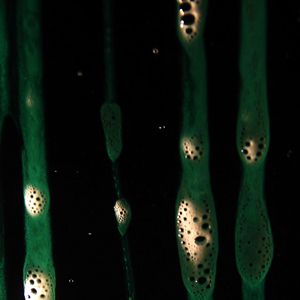 organized by Meaghan Kent
site95 @ Launch F18, New York, NY
373 Broadway (between White Street and Franklin Street), 6th Floor
August 6 – 18, 2012
Opening: Monday, August 6, 6-8pm
Also on view by appointment.
site95 is pleased to announce a solo exhibition by Christopher Smith at Launch F18. Smith will present "Underbody," a site-specific projection from his ongoing body of work, "The Painter Project."
"The Painter Project" considers the active engagement with the medium of paint. The process of painting becomes performative and its output is revealed through drawings, sculpture and video. For the artist, painting — both in the industrial and fine art realms — is a creative and physical action in and of itself. As Smith explains, "It is something that exists through performance, across all media, and then not exist at all, but only as an ephemeral process. Basically something that exists only through that moment in time, space, and place."
In "Underbody," Smith continues his investigation into the usage of current technology and assembly line manufactured materials to break beyond the traditional two-dimensional form of painting. The 14-minute projection is of foaming paints drips across a 9 x 6 ft Plexiglas surface. The title alludes to the automotive undercarriage, how one's body relates to the installation, or the first layer of primer when house painting. The projection creates an intensely visceral experience for the viewer, of being completely immersed and washed over.
Christopher Smith completed his MFA at Pratt Institute in 2009. Exhibitions include: Bronx Museum of the Arts, Eyebeam Arts and Technology Center, 3LD Art and Technology Center, Grace Space, The Williamsburg Art and Historical Center, The NYC Conflux City Festival, Pelham Art Center, and the 13th DUMBO Arts Festival. Smith was a recent resident at the Kala Art Institute in Berkeley California and was the Bronx-representing artist profiled for the NYC channel's program "ArtTrek."
In conjunction with the exhibition, Lisa A. Banner interviewed Smith for the site95 July Journal. Issues can be read online or purchased in print here on our website.