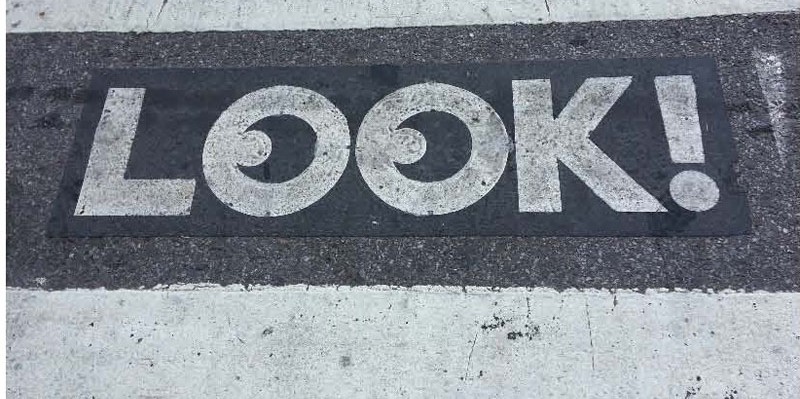 What if we could look at the most mundane elements of our daily lives through an artist's lens?  What if we could transform these everyday manufactured objects into something remarkably different even for a brief moment? Fire hydrants, standpipes, street signs, lanterns, sewer drains, and bike racks appear as endless manufactured essentials. Many are exquisitely engineered objects that quietly confront us like permanent installations marking every street corner and sidewalk in every borough. These industrial objects, which occupy a substantial portion of our urban grid, have become almost invisible to the eye as we navigate our way around them and through the trajectories and tasks of our busy lives from day to day.
OPEN CALL
The project is an open invitation to visual and performing artists, art lovers, and the general public of all ages to explore these questions and participate in a temporary "community makeover" project. The goal of this project is to offer ways to inspire beauty in the mundane and provide a renewed and keener awareness of our surroundings.
Participants are invited to create a temporary outdoor sculpture with objects located in the city. They are then required to document their artistic tableau with a good quality photograph and submit their image via email for public exhibition. Original objects privately owned or city sanctioned may not be damaged or permanently altered in any way and must be left in original condition.
This proposal is open to everyone. No prior art knowledge or skills are required to activate the creative mind that exists within everyone. Materials and tools can be widely varied. View submissions here.

All images should be a minimum of 700pixels width. There is no limit to the number of images submitted. Please include with your submission: Your contact information (First and Last Name, email address, and phone number) as well as the time and location of where the photograph was taken.
Please email digital submissions to info@site95.org no later than April 15, 2014.
#nyctransformed to Twitter @site95org and Instagram @lineofsite
Images will be presented online and featured in a dedicated issue of the SITE95 Journal.
43 selected works from the Transforming NYC Street Objects project will be printed in an 8x10in. format for an exhibition at The Lodge Gallery in the Lower East Side in July-August 2014.  A panel of 10 artists, gallerists, and curators will make a selection of the images: Stuart Anthony (Executive Director of ArtConnects (ANCY) Organization), Meaghan Kent (Director of Site95), Louky Keijsers Koning (Owner of LMAK Projects), Kimberly Marrero (Curator of "Transforming NYC Street Objects"), Michael Mut (Artist and Owner of Michael Mut Project Space), Leon Reid IV (Artist), Gae Savannah (Professor at the School of Visual Arts), Keith Schweitzer (Owner of The Lodge Gallery), Jason Patrick Voegele (Owner of The Lodge Gallery), and Antonia Wright (Artist).
All images are copyright of the artists. The prints on display are Artist Proofs that are available for sale. 100% of the proceeds will be donated to the Doe Fund for the development of cleaner and safer streets. Watch the Doe Fund video here.
In addition, during the exhibition Site95 is organizing workshops with Go Project. Go Project is a year round educational organization for low income public school children in Manhattan from Kindergarten to Middle School.

About the curator: Kimberly Marrero
Kimberly Marrero is a private art advisor and independent curator based in New York City. She has organized many high profile public exhibitions working directly with celebrated artists and art institutions worldwide. Ms. Marrero manages various private art collections for her domestic and international clients. She has also enjoyed a longtime affiliation with the Solomon R. Guggenheim Museum, in New York, serving as an active education committee member as well as a museum educator, lecturer and writer. She is a devoted advocate for Arts & Education and has established a number of grants to support various Arts & Educational Programs for institutions for learning throughout the five boroughs of New York City. Ms. Marrero is also a children's book author.
This project has been supported by Citizens Committee for New York City and The Color House NY
Tags:
Journal